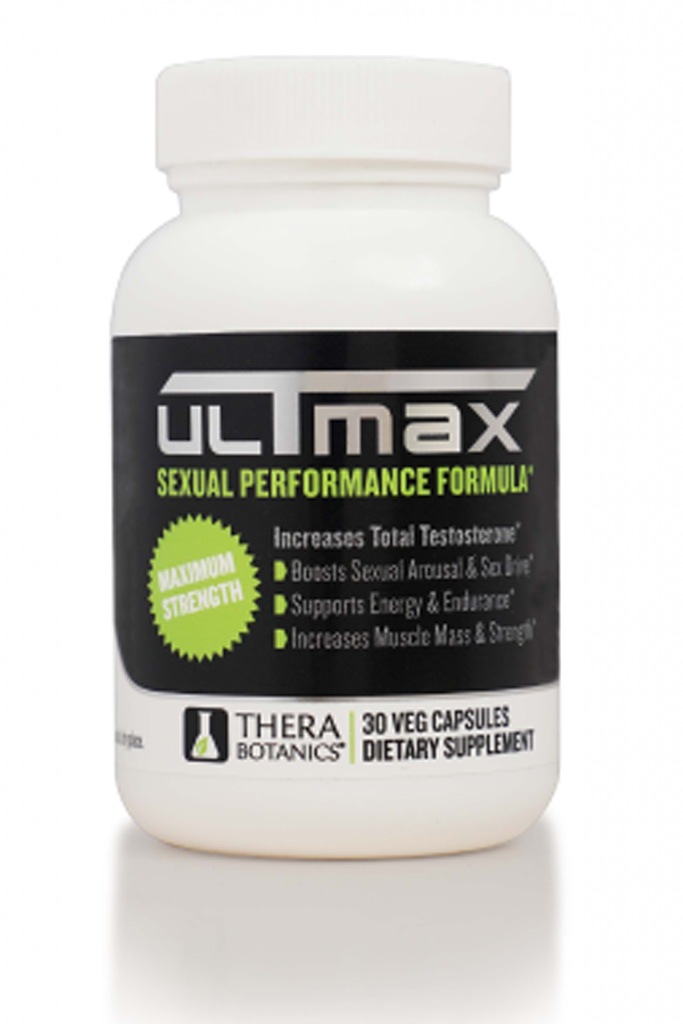 ULTmax
New UL-T-Max. Increase Total Testosterone.
This potent, one-of-a-kind, testosterone-boosting formula supports overall sexual health and helps acheive optimal performance.
New and improved plant based formula to help men 40 and over reach their full potential by safely boosting Total Testosterone levels.*
Ashwagandha and Shilajit have been used for thousands of years in Traditional Ayurvedic Medicine. Together these ingredients deliver maximum strength testosterone boost without stimulants or fillers.*
With continued use of ULTmax you can rediscover more passion and intimacy, ​boost pleasure and improve performance.*
Formula also supports Energy, Endurance and increases Muscle Mass and Strength
ULTmax is a safe, natural supplement that has no harmful side effects. It is tested and verified for purity, and manufactured in a GMP compliant facility in the USA.