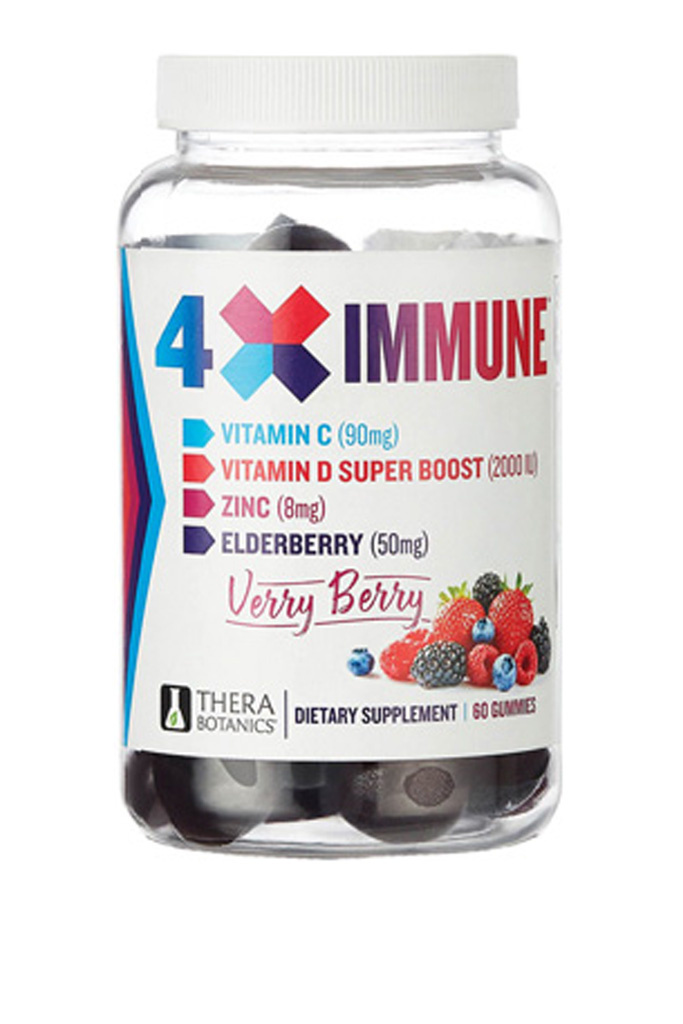 4X IMMUNE GUMMIES
Verry Berry Flavor
Staying healthy never tasted this good!
4X Immune Gummies are a delicious tasting immune booster that contain a synergistic blend of 4 Powerhouse Immune Activators:
Vitamin C: Stimulates the production of white blood cells and fight off illnesses caused by viruses and bacteria
Vitamin D: Enhances the function of your immune system
Zinc: Supports a healthy immune system
Elderberry: A traditional winter remedy for immune support
4X Immune is a safe, natural supplement that has no harmful side effects. It is tested and verified for purity, and manufactured in a GMP compliant facility in the USA.